Screen Elements
Screen Elements
View Options:
Print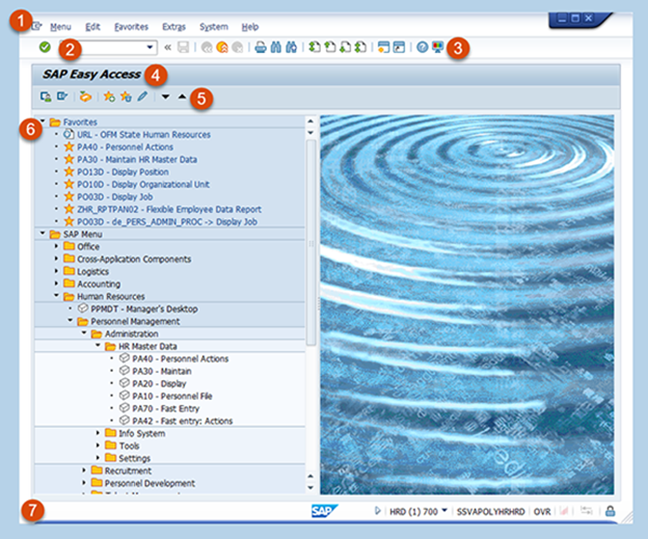 2. Command Field - A direct selection field for transactions. Enter a transaction code and click Enter to go directly to that transaction.
3. Standard Toolbar – Contains standard buttons to provide quick access to SAP functions. Any unavailable buttons will be greyed out depending on which screen and transaction you are in.
4. Title Bar - Shows your current transaction title or activity in HRMS.
5. Application Toolbar - Shows functions available for the current application or transaction.
6. Menu Tree - Shows Favorites folder and SAP menu. Allows quick access to folders and transactions within HRMS.
7. Status Bar - Shows system messages, such as errors and warnings.

Tips:
You will find various keyboard shortcuts within the menus and toolbars; such as F1 for Help.